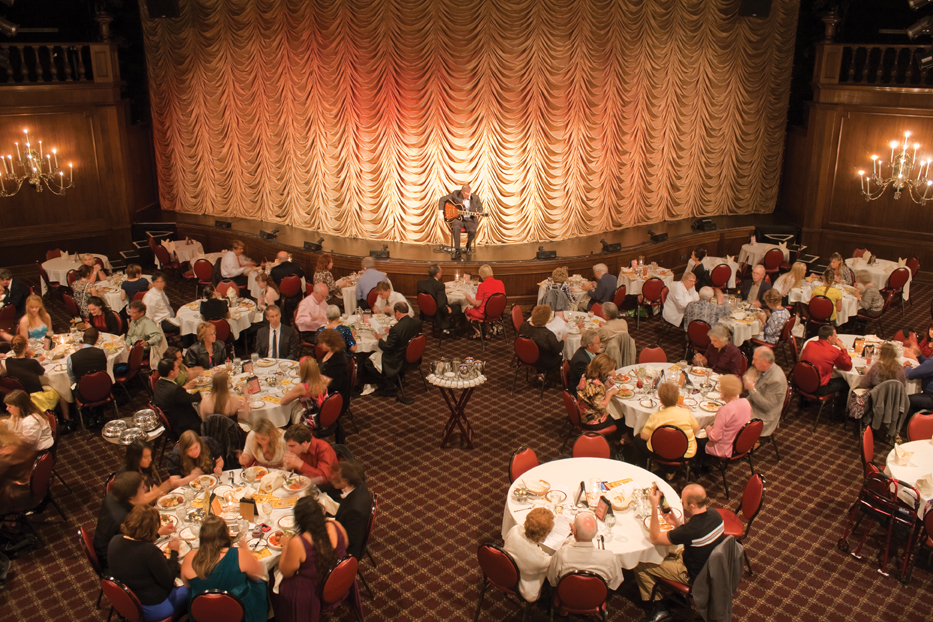 A Timeline Of Dinner Theatres In The US
A Timeline Of Dinner Theatres In The US
Dinner and a show are a classic combination in the nightlife of Orlando. They are a must-experience show in Orlando with an array of different options for themes and music to provide fun for all age groups. The first place to start and popularize this type of dining experience was in Richmond, Virginia, USA and it spread to other states soon after.
Mango's Tropical Café provides one of the best dinner shows in Orlando with their epic dinner and show that can take you back to the classic supper clubs from decades ago. They put up an amazing show every night with Brazilian Samba, Cuban Conga, Latin hits, hip-hop beats, acts from the 80s and 90s, and the legendary Michael Jackson Acts.  The colorful and shimmering costumes will keep you and your family entertained throughout the show.
History of dinner theatre
The first remembrance of dinner theatre was in the middle Ages where the dinner was served in one room and then the guests were led into another room for the show. In the US, the first dinner theatre named Barksdale Theatre was founded in 1953 in Richmond, Virginia. The theatre has adjoining rooms for guests attending the theatre and a buffet. Soon the show became available to all dinner guests.
This kind of entertainment started gaining more popularity and in the year 1961, Howard Douglas Wolfe had created The Barn Dinner Theatre franchise that included 27 theaters scattered around cities in the US. He became known as the "Father of Dinner Theatre". All the locations of his dinner theatre consisted of his barn design and farm-themed decorations, and his patented magic stage that was used at the start or end of an act.
In the late 1960s, more dinner theatres were being opened. By the 1970s, the dinner theatres had reached its peak popularity. There were 147 dinner theatres in operation in 1976 and it had become normal to use former movie stars in their shows. Some stars even owned their dinner theatres.
However, this boom declined in the mid-1980s. The performing stars had reached a certain age and were unable to perform shows every night. Instead, they took up offers for televisions and commercials. These works even paid more than dinner theatres. Furthermore, dinner theatres were expensive to run because of their show costs and additional food costs.
Conclusion
Thus, by the end of the 1990s, only a handful of dinner theatres were left. But there are some still open to giving you the real experience. Make sure you visit one for the time of your life.